Water Jokes


Water Jokes is a collaboration with lucky risograph for the 2021 Printed Matter Virtual Art Book Fair. It contains a collection of photographs and found images with an accompanying text by the artist on Giochi d'acqua or "water games'' or "water jokes", the term originally referring to the (often hidden) water automata of Italian Mannerist gardens. In combining water pranks, reproductions of Mannerist gardens, grottoes, FrogTok videos, water parks, and various aquatic automata, the book neither condemns nor celebrates the artificial but presents an incomplete collection of a very human compulsion to dominate and re-present water. Dimensions: ~5.5" x 7.25" - 122 Pages - Handbound hardcover spiral bound book, risograph printed on Sky Parchtone and Bright White Via Vellum. The book utilizes 5 distinct blue inks in various combinations.

The book was re-launched in the Spring of 2023 with an artist talk and edible installation of hand painted marzipan casts of hide-a-key rocks and seashells purchased on eBay.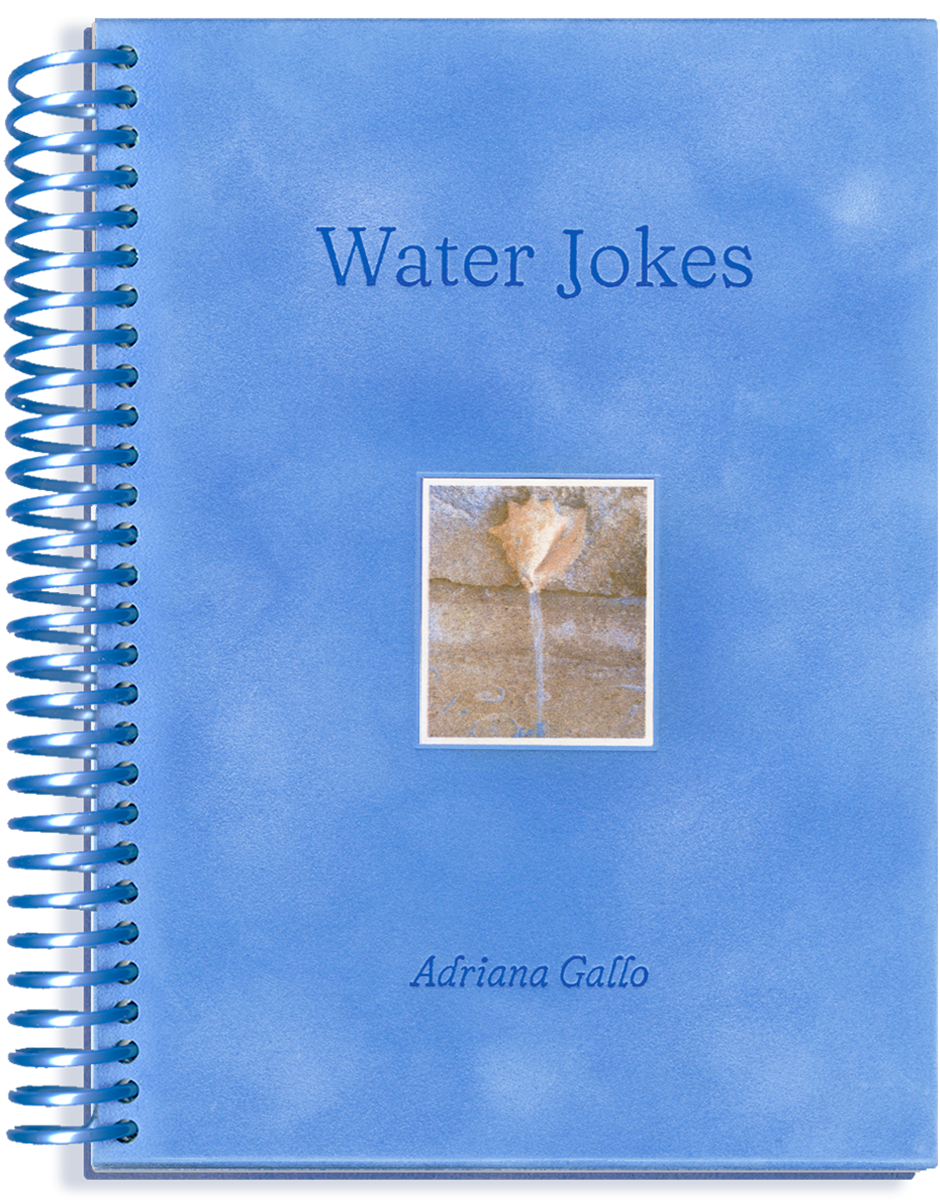 Accompanying the book was a stand alone webpage with a series of musical compositions by Michael Danziger.